Pineapple Powder Pouch
Brand: FreshlyDried
Product Code:

Pouch resealable 6 oz (170g)

Availability:

19
Description
Freshly Pineapple*
Contains no artificial flavors or sweeteners.

Our Freshly Pineapple powders are perfect to make juices, smoothies, desserts or to compliment any food.
Suggested serving tips:
For juice: Mix 1 tablespoon of powder for each 3 oz of water and sugar to taste. Makes 8 fl oz. Serving per bag 5.
For desserts: Add powder to taste
Or simply use powder to compliment any food like milk, cereals, yogurt, milk shakes, ice screams, sauces, etc.
Pineapple is an excellent source of vitamin C and manganese. It's a very good source of vitamin B1. It's a good source of vitamin B6, copper, magnesium, and dietary fiber. Bromelain is is a proteolytic enzyme (enzymes that digest protein) found in pineapple, and to a greater extent in pineapple stems.
Pineapple is a digestive aid and a Natural Anti-Inflammatory fruit. A group of sulfur-containing proteolytic enzymes in pineapple aid digestion. Fresh pineapples are rich in bromelain. Bromelain has demonstrated significant anti-inflammatory effects, reducing swelling in inflammatory conditions such as acute sinusitis, sore throat, arthritis and gout, and speeding recovery from injuries and surgery. Pineapple should be eaten alone between meals.
Some of its brilliant health benefits:
Rheumatoid arthritis: Pineapple enzymes have been used with success to treat rheumatoid arthritis and to speed tissue repair as a result of injuries, diabetic ulcers and general surgery. Pineapple reduces blood clotting and helps remove plaque from arterial walls. Studies suggest that pineapple enzymes may improve circulation in those with narrowed arteries, such as angina sufferers.
Bronquitis: Pineapples are used to help cure bronquitis and throat infections. It is efficient in the treatment of arterioscleroses and anaemia.
Loss of memory: Pineapple is an excellent cerebral toner; it combats loss of memory, sadness and melancholy.
Pineapple Strengthens Bones: Pineapple helps to build healthy bones. Pineapples are rich in manganese and just one cup of pineapple provides 73% of the daily recommended amount of manganese. This aids the growth of bones in young people and the strengthening of bones in older people.
Pineapple is good for your gums: Due to its high vitamin C content, pineapples are good for your oral health as well. Vitamin C can reduce your risk of gingivitis and periodontal disease. Vitamin C also increases the body's ability to fight invading bacteria and other toxins that contribute to gum disease.
Heart conditions: Pineapple has been thought good for heart conditions and indeed should not be used by people with haemophilia or by those with diseases of the kidneys and liver. This is because it seems to reduce the time taken to coagulate the blood - which is why it can be useful for heart patients.
Painful periods women: Pineapple could be useful for women suffering from painful periods. Choose ripe fruits of good colour for pineapples do not become sweeter on storage if they are picked green. This is because the starch in the stem is taken up into the fruit and converted to sugar only at the final stage of ripening.
Eye health: Pineapple has been shown to be important in maintaining good eye health and helping to protect against age-related eye problems. There are even some beneficial molecules hidden in the stems of pineapples. These molecules have been seen to act as a defense against certain types of cancer.

Nutrition Values of Pineapple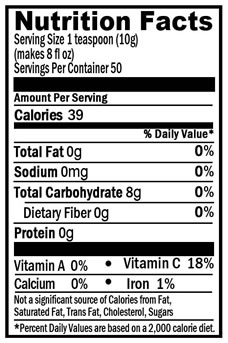 * This information is solely for informational purposes. IT IS NOT INTENDED TO PROVIDE MEDICAL ADVICE. Neither the Editors of Freshly Dried, the author nor publisher take responsibility for any possible consequences from any treatment, procedure, exercise, dietary modification, action or application of medication which results from reading or following the information contained in this information. The publication of this information does not constitute the practice of medicine, and this information does not replace the advice of your physician or other health care provider. Before undertaking any course of treatment, the reader must seek the advice of their physician or other health care provider.
Reviews (18)